PRODUCT SPECS
| | |
| --- | --- |
| Number of Occupants | 2 |
| Tent Fabric | Kerlon 1800 |
| Season | 4 Season |
| Wall Type | Double Wall |
| Floor Area | 30.1 sq ft / 2.8 sq m |
| Vestibule Area | 14 sq ft + 14 sq ft / 1.3 sq m + 1.3 sq m |
| Total Area | 58.1 sq ft / 5.4 sq m |
| Minimum Weight | 8 lbs 2 oz / 3.7 kg |
| Packed Weight | 9 lbs 4 oz / 4.2 kg |
| Inner Height | 42 in / 105 cm |
| Number of Vestibules | 2 |
| Number of Entrances | 2 |
Hilleberg Tarra Tent
AVG. PRODUCT RATING
WRITE REVIEW »
PRODUCT DESCRIPTION
Backordered tents will ship in 7 to 10 days
The Tarra is an outstanding, all-around two person tent for adventures that demand absolute strength. Its unique design incorporates the feel and shape of a tunnel tent into the structure of a dome tent, and its Kerlon 1800 outer tent fabric and 10 mm poles put it among our most robust tents. The Tarra's static strength is particularly well-suited to base camp use in exposed and/or above tree line terrain, and it is quite capable of handling extreme conditions. But thanks to its roomy two door/two vestibule floor plan and easy-to-pitch construction, the Tarra is equally at home on mobile journeys and in protected conditions all year 'round.
Features
• Kerlon 1800 outer tent fabric and 10 mm poles with multiple crossing points make for an exceptionally stable tent with outstanding snow-load handling capability.
• Multiple guy lines on the tent and the vent cover afford even greater stability. Many of the guy line attachment loops on the tent are designed to be wrapped around poles or pole crossing points for maximum support.
• The Tarra has plenty of room for two occupants and their gear.
• Dual entrances and vestibules ensure that one door can always be situated out of the wind and provide flexible entry/exit and storage options.
• The Tarra's ventilation system functions regardless of the weather conditions, thanks to its integrated components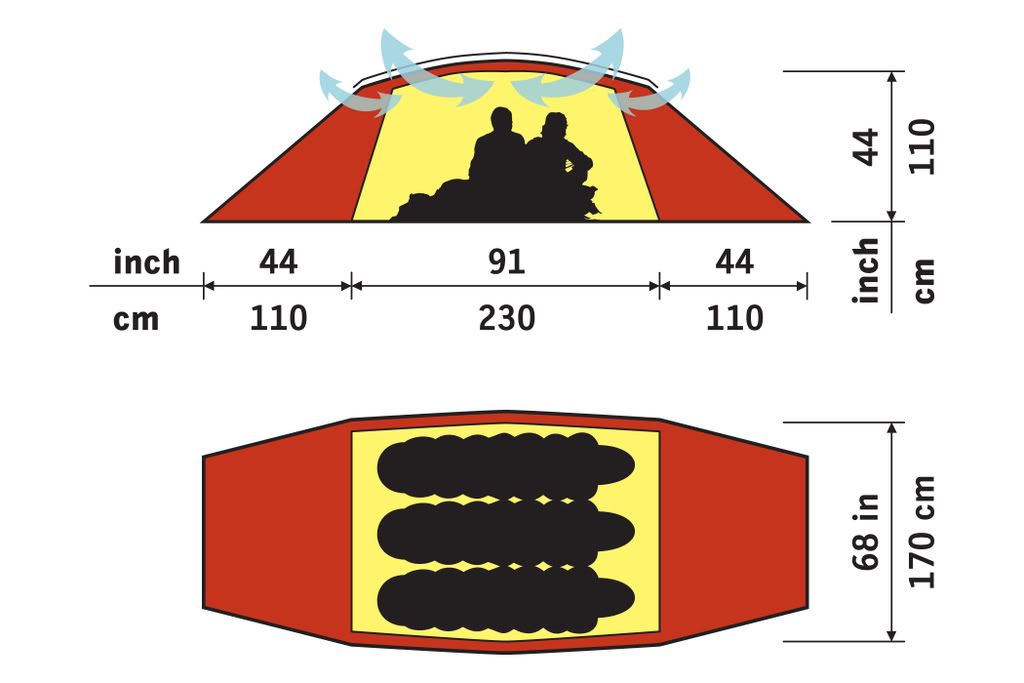 NOTE: This product only ships to North America
GEARED UP GALLERY
Check out this product in action!
YOU MAY ALSO LIKE
EVENTS