High Side Coffee Brew Bag Dark Roast / 7 Pack
Product description
We leave a lot of things at home when we head out on the trail - but our coffee addiction isn't one of them. Co-founders Zach Frantz and Shea Sjoberg recognized this and decided to revolutionize the art of camp coffee. They started with a simple idea - putting coffee in tea bags - which they nicknamed "brewbags." A trip to Guatemala led them to coffee farmers where they were able to see the process and buy directly from the. The brand is largely fueled by the inspiration for the product, the great outdoors, which is why High Side Coffee donates 1% of their revenue to environmental causes (1% for the planet) Their coffee bag is made out of sustainable corn fiber and is 100% compostable, so you could say their environmental impacts go a lot further than one percent. 
Not only is this coffee delicious and good for the environment but it also is conveinent and long-lasting. With a nitro-flushed brew bag, the coffee stays fresh for 12 months and all you need to make the perfect cup is hot water. No French Press, percolator, or science experiment set-up necessary. 
By choosing High Side Coffee, you're supporting direct trade import practices, sustainable farming, and a supply chain of strictly small businesses.
How to Brew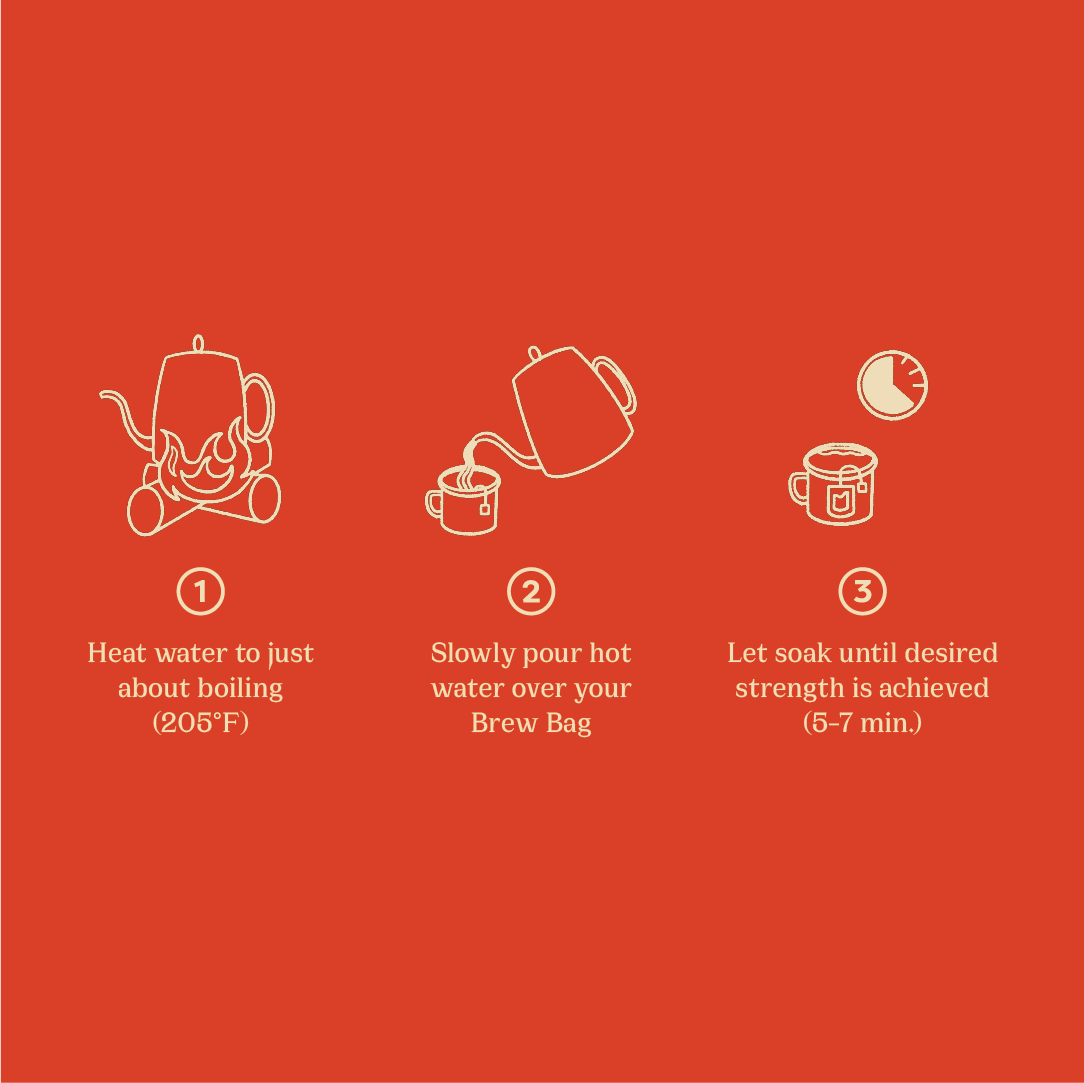 Where it All Comes From
High Side Coffee

$12.00