19 / Nov / 2020
Bentgate's Holiday Gift Guide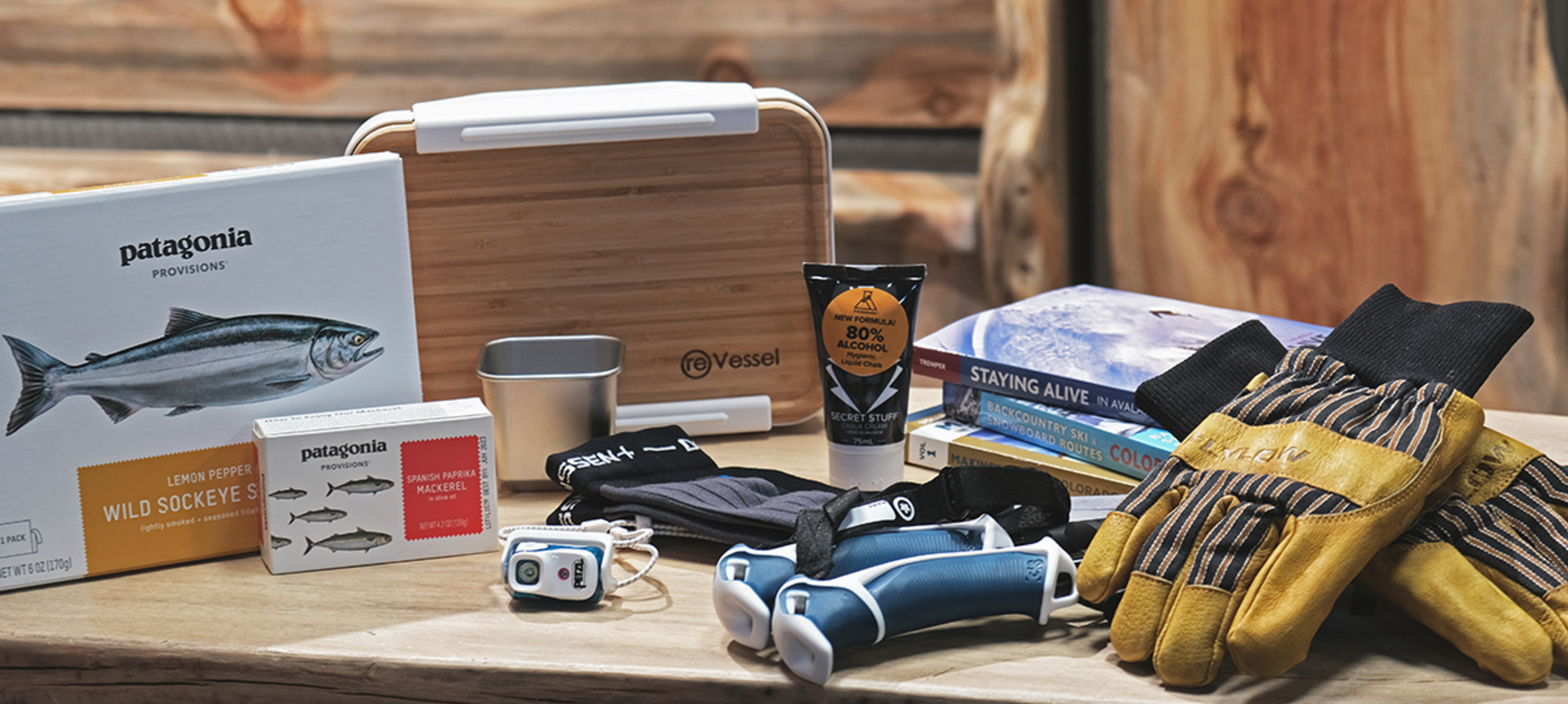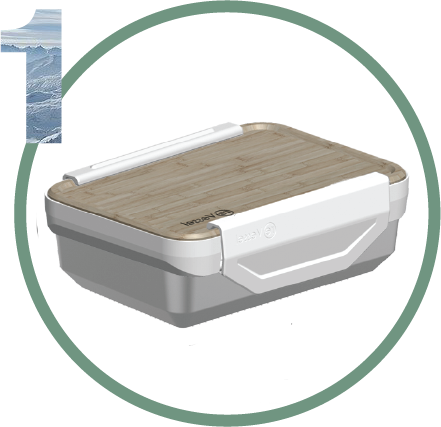 reVessel: Adventure Kit |
$124.95
Leak Proof Lid, Built in Cutting Board, Toxin-Free
It's a functional bento box, grill master's dream, van-life essential hybrid. I know, it sounds too good to be true. It combines food storage, meal-prep functionality, and tupperware and all in one neat little box. It's freezer safe, dishwasher safe, and made of stainless steel to keep toxic chemicals out of your food. It's the perfect gift for your friend who thinks they have their own cooking show or the coworker who says they need to eat out less. 
Whose it for:

Your "on-the-go" friend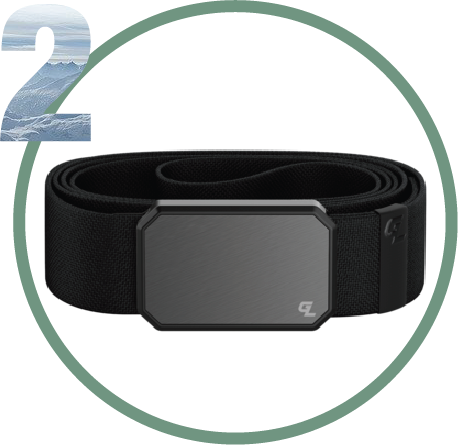 Groove Life: The Groove Belt |
$49.95
Sleek Design, Magnetic Latching, Keeps Your Pants Up
If you're not up to date on the latest breakthroughs in belt technology, Groove Belts will change that. With a ne-o-dym-i-um magnets (hard to pronounce, easy to wear) the buckle instantly snatches n' latches into place. You can even unbuckle them with one hand. These are the perfect gift for the minimalist, tech lover in your life.
Whose it for:

The High-tech Fashionisto/a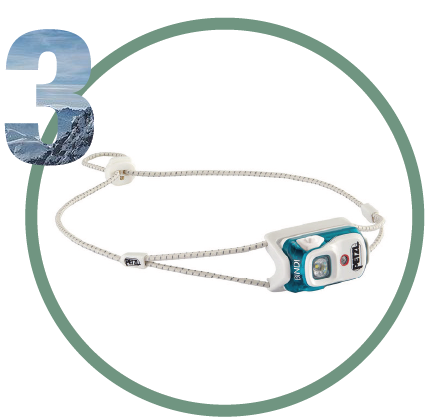 Petzl: Bindi Headlamp|
$59.95
Uber Lightweight, Ultra Compact, Super Bright
Weighing barely 35 g, the BINDI headlamp is ultra-compact and fits in the palm of your hand. With a bright 200 lumen LED, it is ideal for urban training runs and early morning dawn patrols. Skip buying new batteries with its long lasting lithium ion battery that charges via micro USB port. Its minimalist yet functional design combines style and convenience.
Whose it for:

The Alpine Starter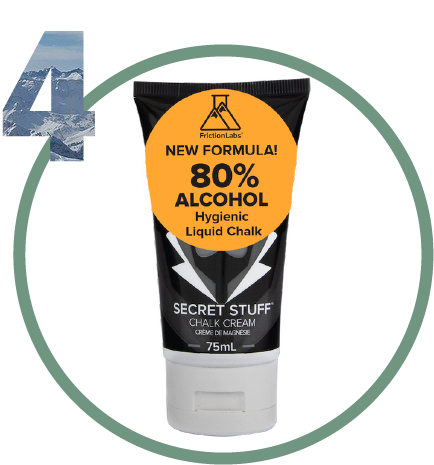 Friction Labs: Liquid Chalk |
$18.95
COVID Friendly, Mess-Free, Quick Absorption
There are loads of hand sanitizer options around these days, but what about one with climbing chalk built in?! ...Or maybe it's the other way around? Either way this is the perfect gift for the climber in your life. From the gym to the crag this chalk is mess-free and keeps things sanitary and most gyms have banned loose chalk. But the best thing about it is that it won't get in your eyes in the middle of your send!
Whose it for:

The Anti-chalk Bag Climber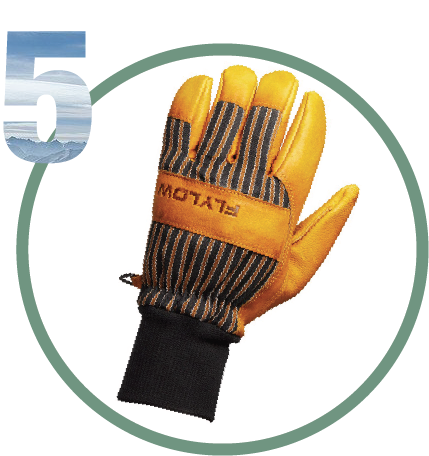 Flylow: Tough Guy Gloves |
$40
Triple Baked, Versatile, Bomb-proof
Longer lasting than your grandpa's F-150; this affordable and durable glove is perfect for everything from all-day tours to cleaning fresh pow off your car in the mornings Flylow triple bakes this glove locally in Denver, ensuring a waterproof seal. Grab this for that person who is always outside, work or play, or that one family member who always says "Woah, it's cold here!" when they come to visit.
Whose it for:

The One Glove Wonder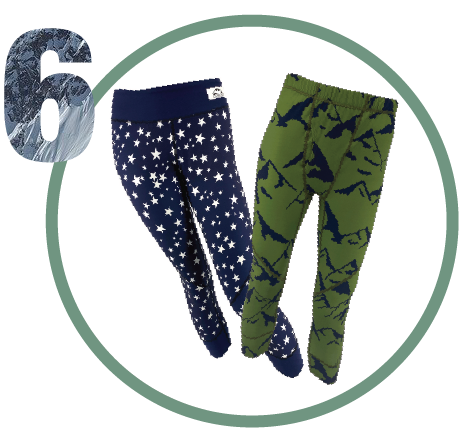 Corbeaux: Base Layers |
$50-$100
Unique Patterns, Local Brand, Thumbholes
They finish each other's sentences and check each other's beacons. So why not get them matching base layers? Corbeaux, a local brand out of Aspen, specializes in functional, durable and distinctive base layers. Keep your favorite pair warm in the backcountry with a gift that's sure to stand out while keeping warmth in.
Whose it for:

The Couloir Couple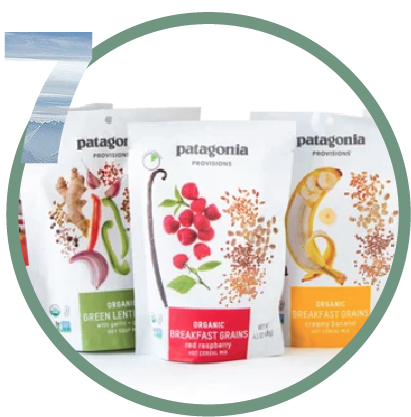 Patagonia Provisions: Meal Prep |
$14
Delicious Food, Unique Recipes, Backcountry Ready
Tonight's Menu? You start with a spread of Smoked Mussels, The main entree? Wild Sockeye Salmon with a side of organic black bean soup. Patagonia Provisions may make you feel like you are at a Michelin-rated restaurant, but in reality you're huddled around your Jetboil in the middle of the backcountry. These delicious and lightweight provisions are organic, responsibly sourced and easy to prepare in the backcountry. The perfect gift for that person who enjoys fine dining and even finer adventures.
Whose it for:

The Hut-Tripper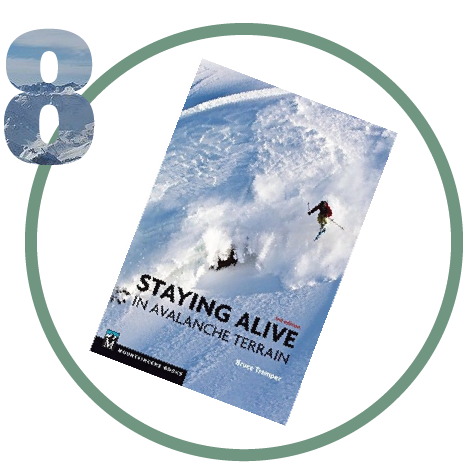 Ski Guide Books |
$20-$40
Tons of Information, Local Insights, Safety Tips
For the person that's always seeking the freshest stash or the one whose instagram looks like the cover of Powder Magazine, our selection of backcountry ski guides will help you find a new secret stash. Check out Chris Davenport's 50 Classic Ski Descents of North America or avalanche safety guru Bruce Tempers must read Staying Alive in Avalanche Terrain to dig into snow safety and the construction of snow crystals. And even though we don't like to admit it...we think snow science is pretty rad.
Whose it for:

The Pow-obsessed Friend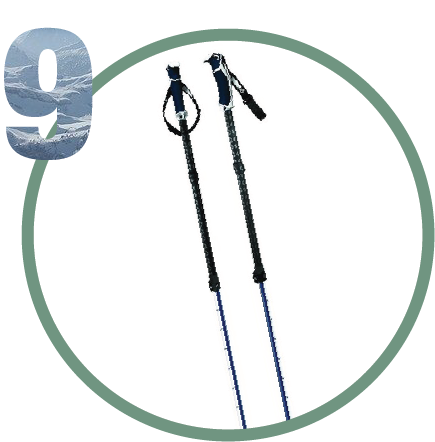 G3: Via Aluminum Ski Pole |
$109
Utility Tab, All Mountain Baskets, Side Hill Grip
Most ski poles are pretty boring. That's why G3 set out to make a the ultimate ski touring tool. With its unique utility handle, the Via allows you to adjust your binding risers or buckles with ease. It also features a long section of grip tape for touring on those tricky side hills and a removable strap for skiing in tight trees or avalanche terrain. Durable aluminum flick lock is solid and easy to adjust with gloves on.
Whose it for:

Your Friend Using Old Rental Poles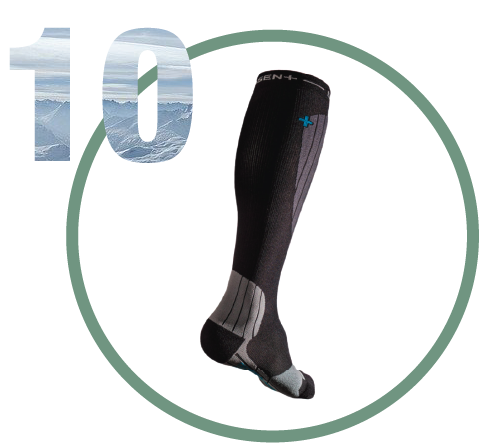 Dissent: Compression Socks |
$49.95
Insanely Ergonomic, Blister Free, Anti-Bacterial
Socks get a bad rap when it comes to holiday gifts. But Dissent is here to change that. Their name literally means "to differ from the majority" and their socks follow suit. The ergonomic design of these socks prevents any sort of bunching, making it your best friend during long days in the backcountry. High moisture wicking and anti-bacterial Polygiene coated fabrics makes sure you don't clear out the hut when the boots come off. Available in store only.
Whose it for:

The Gear Reviewer